August 26, 2010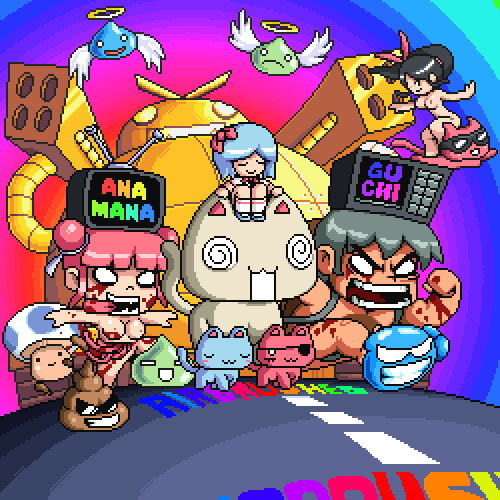 Let the Anamanaguchi overload begin!
I should probably start off by clarifying that the "new" singles I spoke about in the title to this post are in fact new tracks .. but they were the first of the group's series of summer singles.  I somehow managed to miss posting these earlier and for that, I apologize.
Regardless, grab yourself a copy of the tracks "Airbrushed" and "Penpal" below and don't forget to also take a listen to the video-game-loving quartet's "Party Stronger" which was one of the tracks they recorded for the Scott Pilgrim vs. The World game soundtrack.
DOWNLOAD :: Anamanaguchi – "Airbrushed" + "Penpal" [Tugboat cover] – [MP3]
Dig it right? Luckily, the fun doesn't stop here! While touring bits and pieces of Canada, Anamanaguchi set up for NxNE Blogoteque to record an outdoor, acoustic version of "Airbrushed." ( did I really forget to post those singles or did I just hold out until this video footage came around .. you decide.)
Related Posts: