Listen :: Weezer – The 8 Bit Album
July 29, 2009
It appears that everyone is going 8-Bit crazy these days .. Daft Punk has had their music redone with some old school bleeps and bloops .. even Bohemian Rhapsody has had a technological revamp! Now you can enjoy a group of various artists' take on Weezer's classic jams.
CLICK HERE to download the file.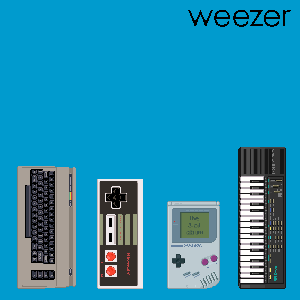 Tracklist:
Island In The Sun (Belmont's Revisal) – videogame orchestra
Holiday – Anamanaguchi
El Scorcho – Tugboat
The World Has Turned And Left Me Here – Bit Shifter
You Won't Get With Me Tonight – PDF Format
Hash Pipe – seal of quality
In The Garage – OxygenStar
You Gave Your Love To Me Softly –
We Are All On Drugs – Rabato
Jamie – Unicorn Dream Attack
Come To My Pod – Mahamajama
Why Bother? – I Fight Dragons
Buddy Holly – nordloef
I Do – arcadecoma.
Related Posts: